On Saturday, October 21, a meeting with professionals from the diaspora took place at the Embassy of Kosovo in Vienna. The primary purpose of this meeting was to bring together Albanian diaspora professionals and present them with the many opportunities for engagement in their home countries through the "Engaging Diaspora Professionals" (EDP) program.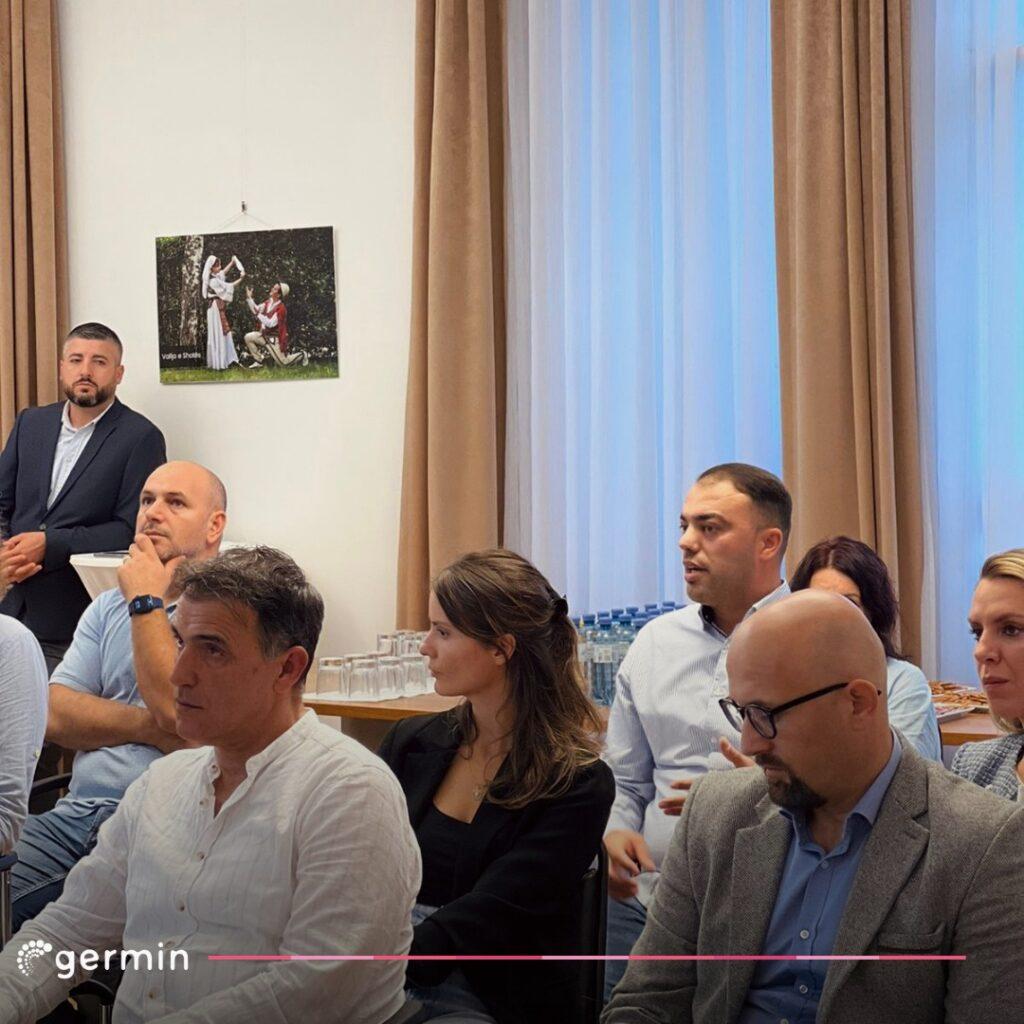 The EDP program is an initiative that is being actively implemented through two projects: "Municipal Action for Reintegration and Diaspora" (MARDI), with generous support from Caritas Switzerland in Kosovo, and "Citizen Engagement Activity (CEA)" a five-year initiative of led by the Kosovar Foundation for Civil Society (KCSF) in partnership with the USAID mission in Kosovo.
The meeting with professionals in Vienna was opened by Sihana Bejtullahu, the co-director of GERMIN, who thanked the attendees and offered insights into GERMIN's projects related to the engagement of professionals in the home countries.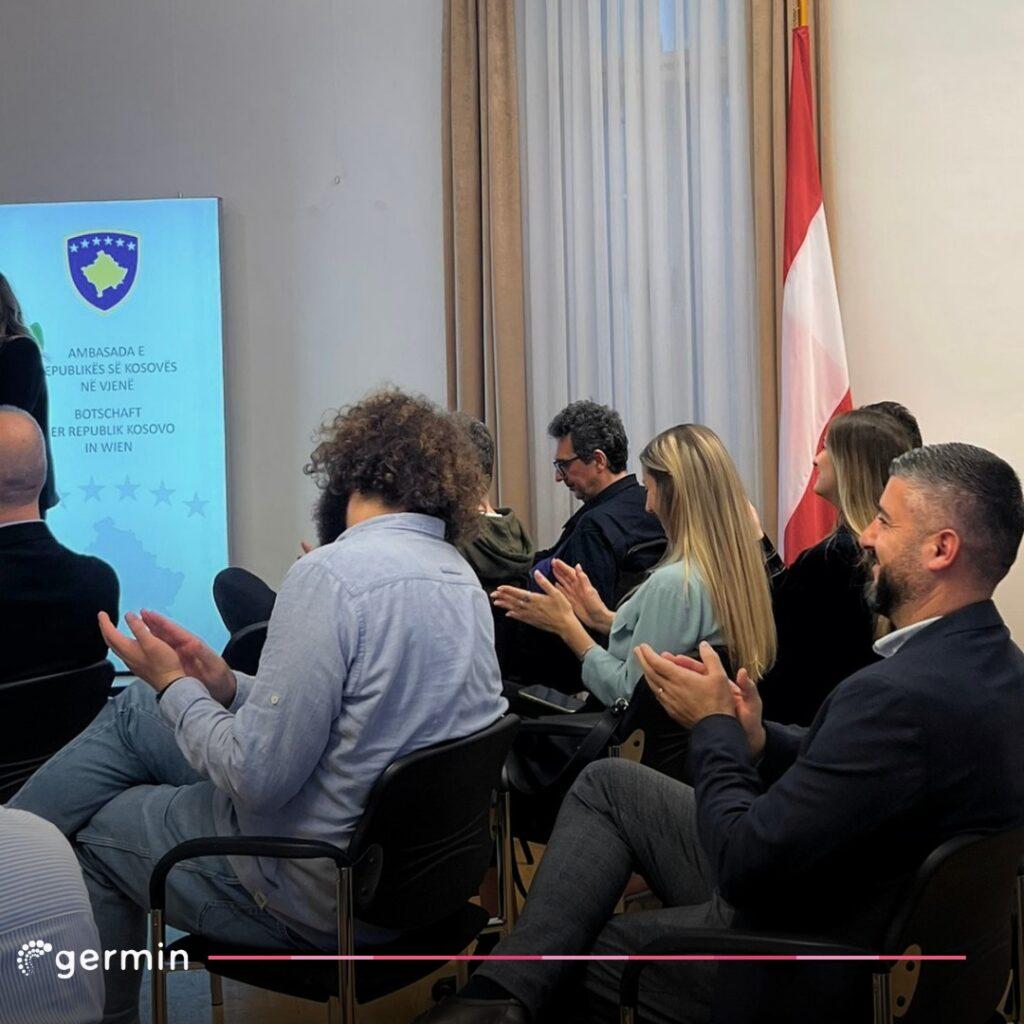 About 20 professionals from different profiles participated in this meeting, among them: lawyers, economists, experts in the ICT sector, gastronomes, professors, and entrepreneurs.
Kaltrina Durmishi, a diaspora professional engaged in Kosovo during the past year, shared her personal experience and engagement through the EDP platform. In particular, Kaltrina shared her experience with the organization Teach for Kosovo, where she was actively engaged in fundraising. Her experience highlighted the profound and positive impact that initiatives like the EDP can have on both individuals and their countries.
Currently, the program "Engaging Diaspora Professionals" (EDP) has 16 professionals actively engaged in civil society institutions and organizations in Kosovo. For those interested in learning more about the EDP program and exploring available positions, a wealth of detailed information can be found on the program's official website: https://diasporaprofessionals.germin.org/index
This meeting was made possible thanks to the support of the Embassy of the Republic of Kosovo in Vienna and the Program for Citizen Engagement Activity, which is implemented by the Kosovar Foundation for Civil Society (KCSF) and supported by USAID.