This past Saturday, GERMIN held the Virtual Fair of Women Entrepreneurs as part of the "Diaspora for Women Entrepreneurs" project, supported by USAID Kosovo #CompeteActivity.
The event featured 19 women entrepreneurs, who were divided into three different sectors: Information Technology (9), Wood (7), and Food Processing (3).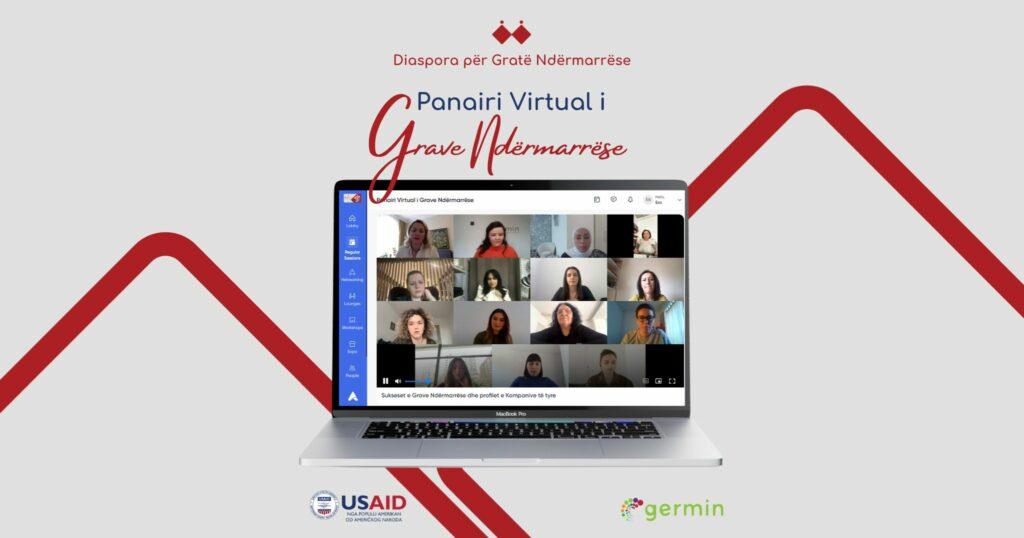 The fair was divided into three sessions, each with a unique focus. The first session celebrated the success of the first cohort of the "Diaspora for Entrepreneurial Women" project. The women entrepreneurs presented their businesses in the second session, sharing insights and experiences.
Finally, the last session was dedicated to networking, allowing the entrepreneurs to connect with the audience.

Overall, the fair was a great success, with 78 participants in total, and 54 of them actively networking with the entrepreneurs.