GERMIN, in collaboration with the Centre of Support of Local and Regional Development (CeP) from Montenegro, and Center for Change Management from North Macedonia, with the support of the Western Balkans Fund, is looking for 6 young researchers from the respective countries to conduct a 10-day fellowship at the above-mentioned organizations in the field of Cooperation and Mobility from a regional perspective.

GERMIN will select 2 fellows from Kosova to conduct a 10 days fellowship at the partner organizations in Montenegro and North Macedonia . Meanwhile, we will host 2 other fellows from their respective countries.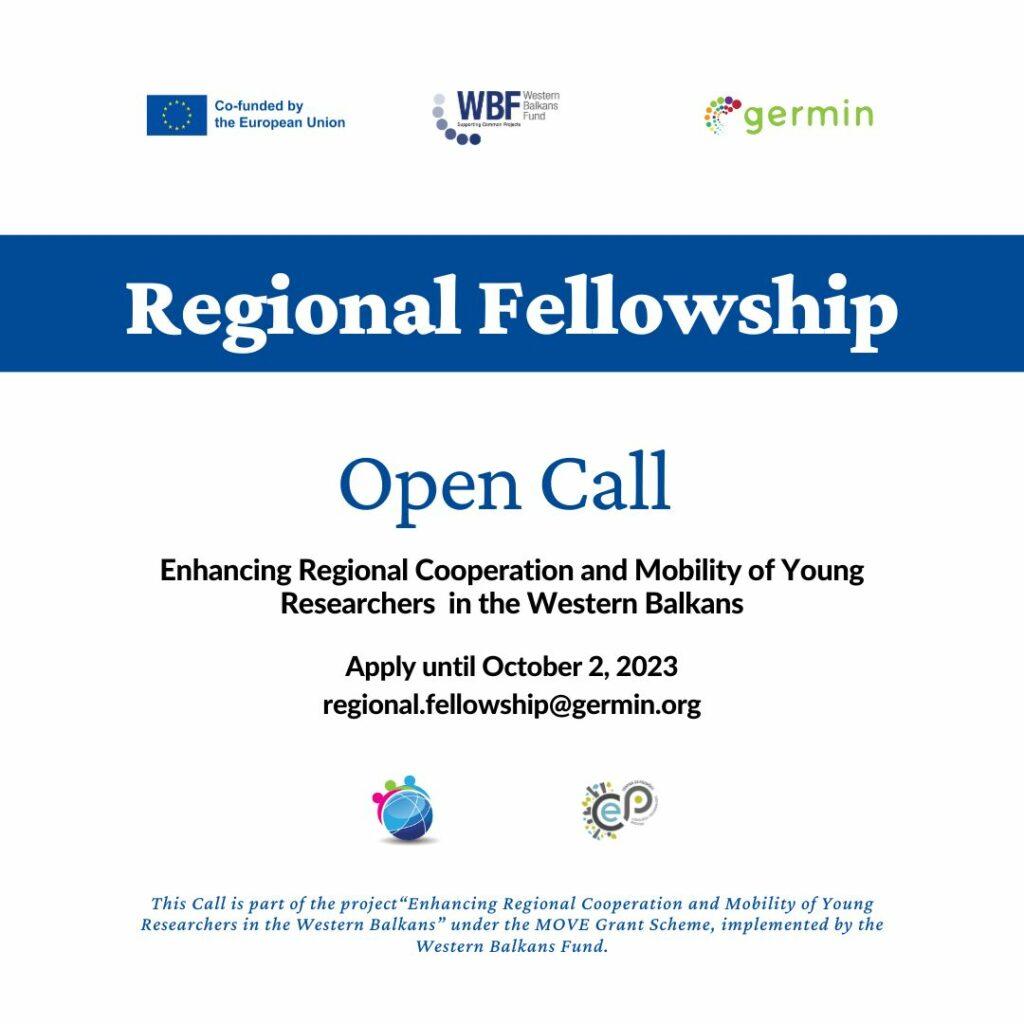 Terms of Reference and application details can be found here (click)
Applications should be sent to [email protected] – with the email subject "Application for Regional Fellowship 2023" until October 05, 2023, 23:59 (CET).