On October 21st, the 4th edition of the Albanian Business Fair in Austria took place in Vienna.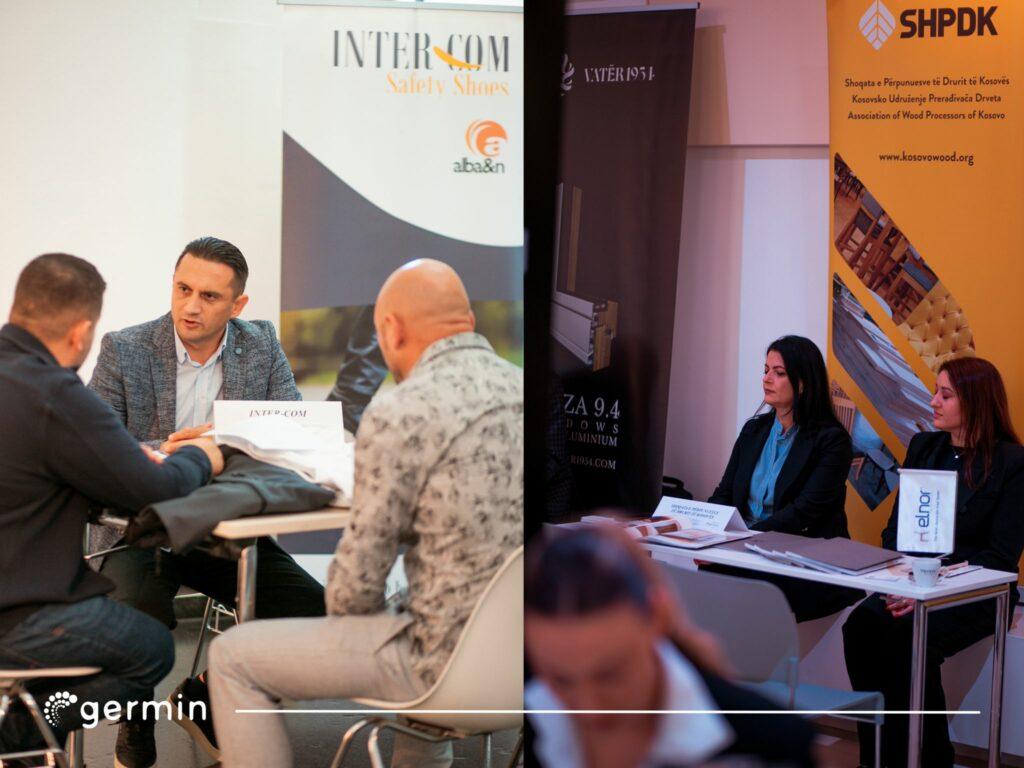 The Albanian Business Fair in Austria 2023 gathered around 100 businesses from the diaspora, the Republic of Kosova, and the Presheva Valley for B2B meetings and networking. In this edition, GERMIN supported 20 businesses from Kosova from the sectors of wood processing, construction, textile, architecture, gastronomy, and information technology sectors to present their work to a large number of visitors.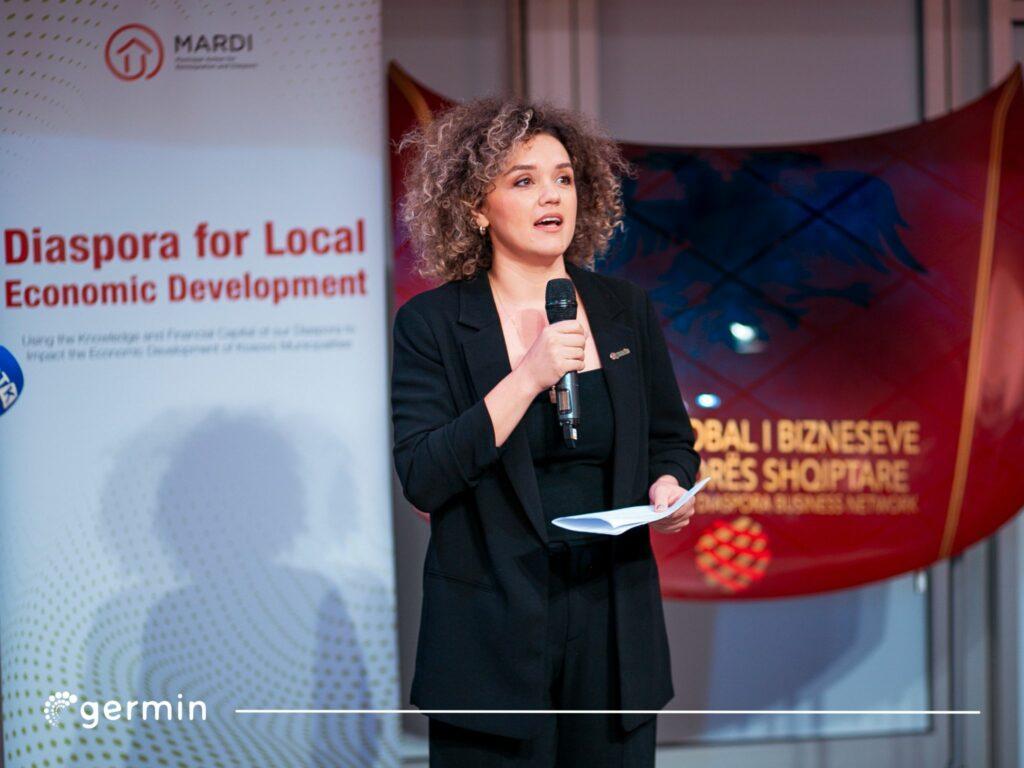 Sihana Bejtullahu from GERMIN greeted the AlbanianDiaspora Business Network in Austria for turning this activity into a traditional consolidated event, which is getting the attention of many businesses from the diaspora, the mother country, and the Austrian business community.
Representative of the Austrian Parliament Austrian and economist Gunther Fehlinger addressed the partnership between Austria and the Republic of Kosovo and notably voiced his endorsement of Kosovo's accession to the European Union.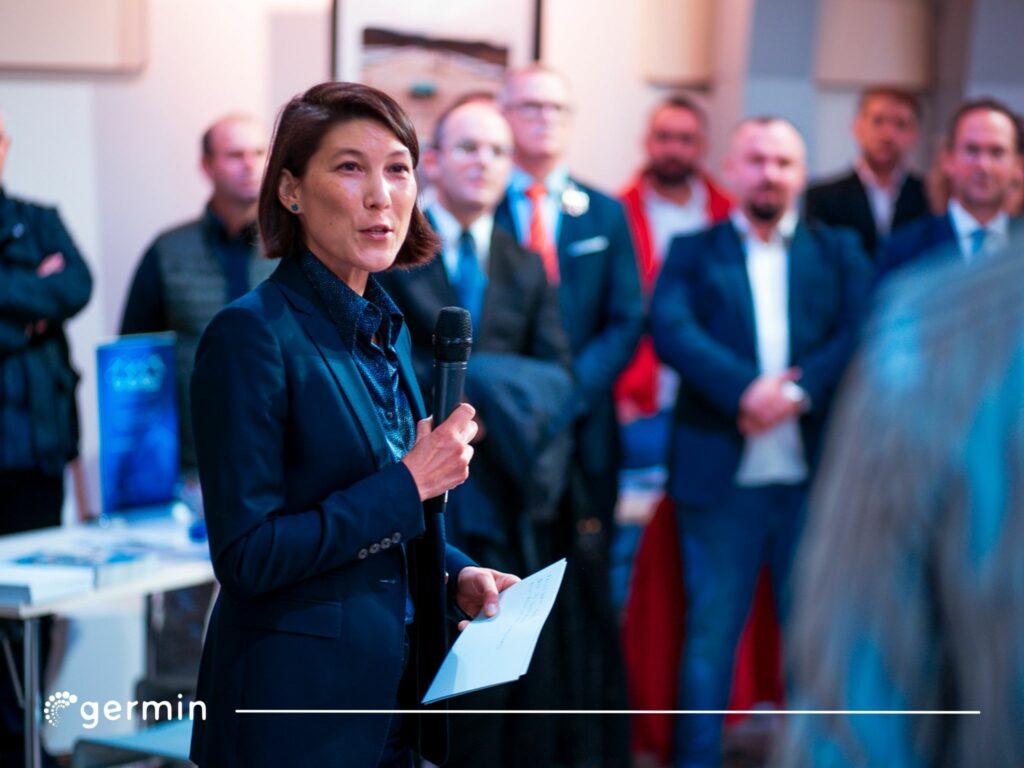 Representatives from the Austrian Chamber of Commerce, the mayor of Prishtina, Përparim Rama, and the Deputy Minister of Agriculture, Forestry, and Rural Development, Imri Demelezi, opened the event with welcoming remarks.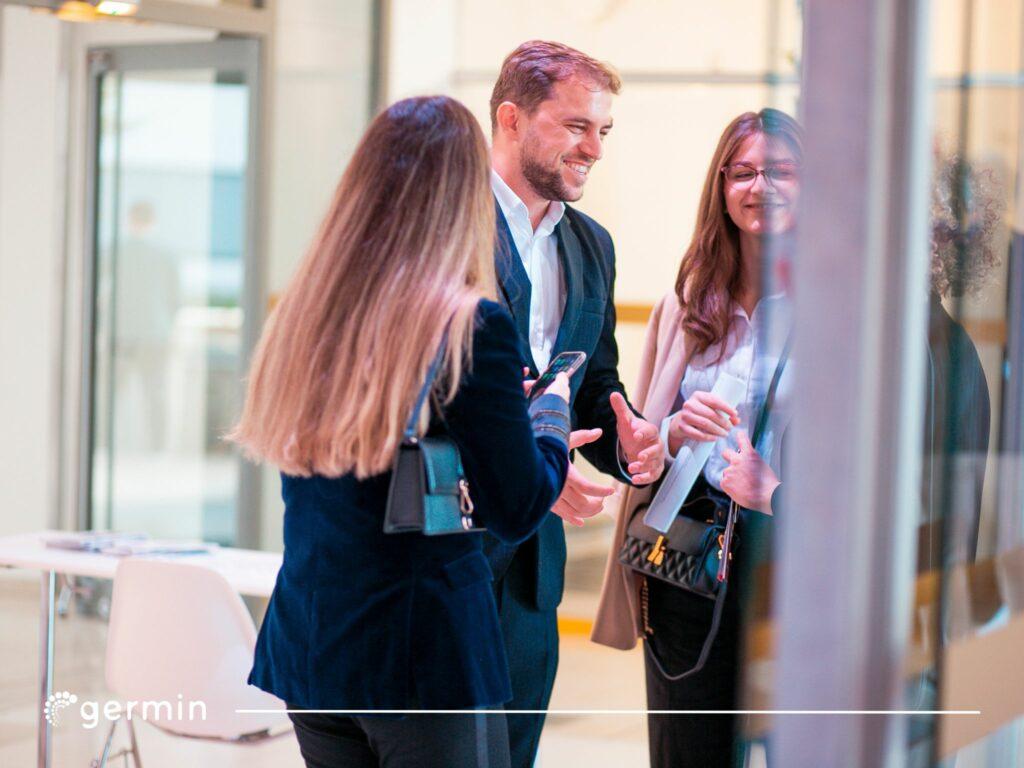 Additionally, the businesses from the Republic of Kosova, and the Presheva Valley expressed that the Business Fair was an exceptional opportunity to create relationships and foster new collaborations.
The fair is organized by the Albanian Diaspora Business Network in Austria, while the participation of Kosova companies is supported through the "Action of Municipalities for Reintegration and Diaspora – MARDI" project implemented by GERMIN with the support of Caritas Switzerland in Kosovo.