On September 21, 2023, on the premises of the Embassy of the Republic of Kosova in Berlin, we organized a networking and information meeting with professionals from the diaspora in Germany. The purpose of this meeting was to present opportunities for engagement in the mother country, namely in the municipalities of Kosova, partners within the project "Municipal Action for Reintegration and Diaspora" (MARDI) of the Swiss CARITAS in Kosova. This activity brought together dozens of professionals from different fields, who, through their participation and contribution, expressed their willingness to engage in Kosova.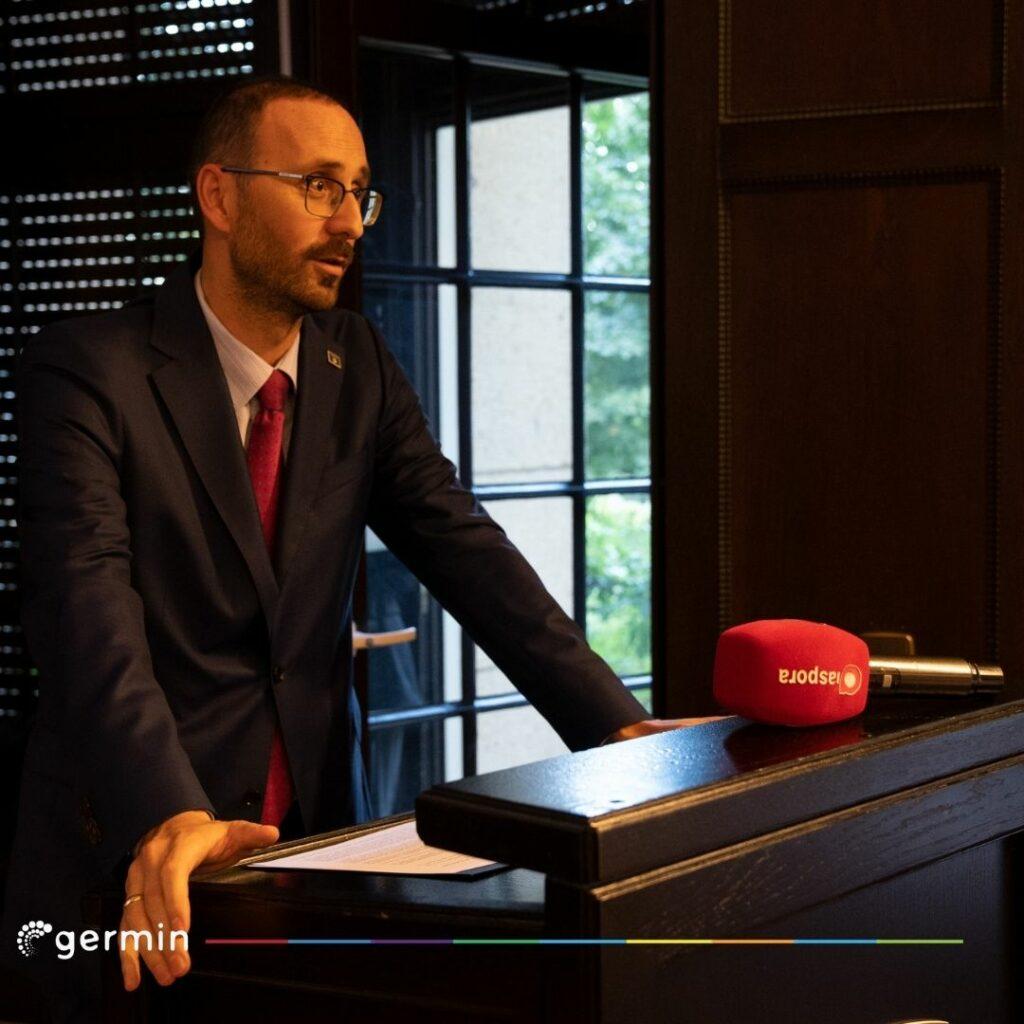 The Ambassador of Kosovo in Germany, Mr. Faruk Ajeti, welcomed this event offering the full support of the Embassy of Kosovo for such initiatives. At the same time, the co-directors of GERMIN, Sihana Bejtullahu, and Lirim Krasniqi, emphasized that the intellectual and professional potentials of our diaspora constitute one of the most precious assets of our nation, therefore creating space for them in the institutions of the mother country is of great developmental importance.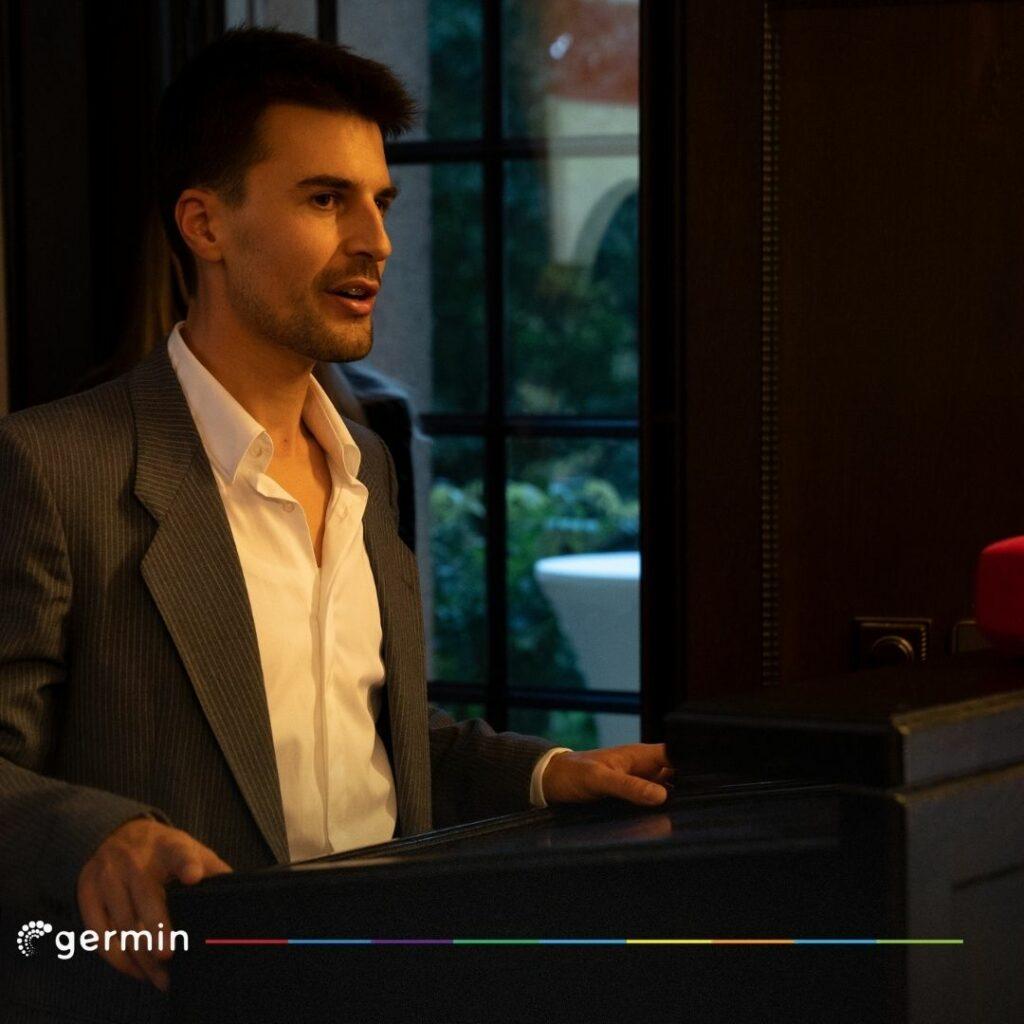 Meanwhile, Shpetim Shujaku from the MARDI project of CARITAS Switzerland in Kosovo, together with Blerta Mexhuani from GERMIN, presented the details of this project and the opportunities offered to interested professionals from the diaspora to contribute to the municipalities of Kosovo.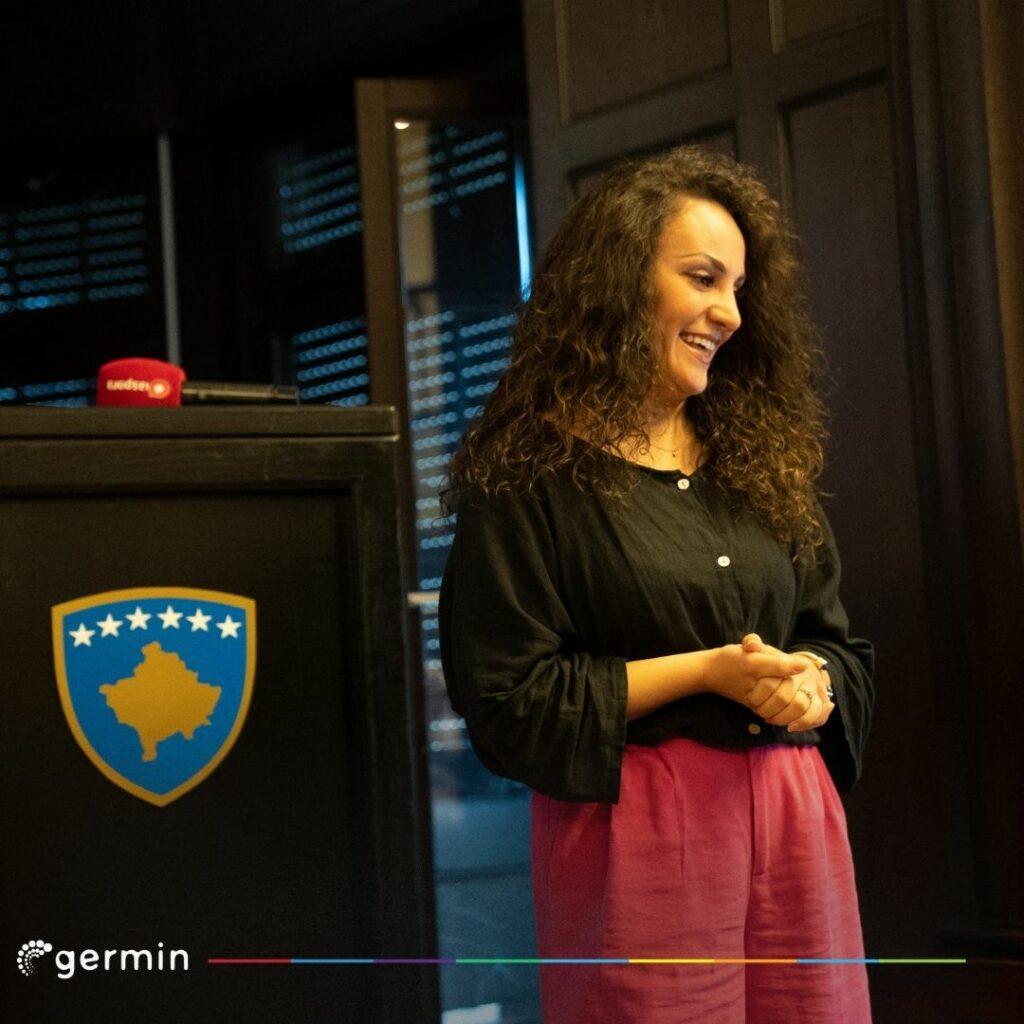 The transfer and exchange of knowledge and skills is part of one of the program pillars of GERMIN. Through the "Engaging Diaspora Professionals" (EDP), we aim to mediate professional and intellectual contributions from the diaspora to institutions and organizations in the home countries. More details about the program can be found at: https://diasporaprofessionals.germin.org/
This event was also made possible thanks to the support of the Embassy of the Republic of Kosovo in Berlin and the Organization of Academicians and Students of the Albanian Diaspora in Berlin (OASA).